Welcome and thank you for your interest in being an Animatic Con 2020 Panelist!
Website: www.AnimaticCon.com
Facebook: www.facebook.com/Animaticcon
Date: July 30th – Aug 1st of 2021
Location: Holiday Inn Eastgate
Please submit all your sessions (panels and/or workshops) using this form. Submitting this form does not mean your session is accepted, but is under consideration.
Presenters must provide at least 3 hours of content to receive a compensated weekend badge, simply submitting 3 hours of content does not guarantee all submissions will be approved. The number of badges given to groups depends on the number of content hours accepted.
Primary Submission Deadline is July 31st, 2019
Secondary Submission Deadline is October 31st, 2019
Tertiary Submission Deadline is January 31st, 2020
Sessions received by the Primary Submission Deadline will be reviewed, and if accepted, scheduled first. Sessions received after the Primary Deadline will be reviewed by the dates above and if accepted scheduled according the remaining space available. Please allow up to two weeks after the Deadline for the official decision to arrive via email, the email will have "Animatic" in the title.
Status: Open for 2021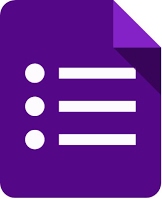 Panelist Session Application ( Click the Blue Page)
We can't wait to see you at Animatic Con 2020, thank you!