Below are Animatic Con's 2019 Dealers Agreement
Introduction:
Thank you for your interest in Animatic Con. Below you will find a list of rules and regulations as well as details about our Vendor Hall. Our Vendor Hall Applications will be reviewed and if chosen to be part of our event we will send you an email. Thank you.
Website: www.AnimaticCon.com
Facebook: www.facebook.com/Animaticcon
(Feel free to like our facebook page as we will start promoting our Vendors and Artists once all spaces are claimed).
Date: March 22-24th, 2019
Location: Holiday Inn & Suites – 4501 Eastgate Blvd, Cincinnati, OH 45245 – Phone: (513) 752-4400
Note: To book your room with the Animatic Con room rate you must let the hotel know you are coming for Animatic Con.
Vendors Information:
This year we have a brand-new setup for vendors.
Vendor Booth
We will offer 6×6 spaces 8×8 corner spaces in our vendor hall.
6x6 space: comes with one booth, 2 chairs, tablecloth and 2 badges
10x10 space: 1 table in a 10×10 space, tablecloth, 2 chairs, 2 badges
Pricing
6×6: $125.00 per booth limit 2 per person (located in Vendor Hall)
** Please note that each vendor space is exactly a 6×6 space with a booth in the center of said space**
10×10: $250.00 per booth limit 2 per person (located in Vendor Hall)
Payment must be made within 21 days of being accepted into the Dealer's Room. Payment instructions will be emailed to those accepted upon acceptance.
Each booth will come with 2 badges and 2 chairs.
Animatic Con does its best to offer its attendee's quality Vendors for its vendor hall therefore failure to make payment within the deadline will be considered as a forfeit of dealer space and reserved table will then be made available to the next vendor on our waiting list.
Maximum of 2 tables are available per Dealer, unless otherwise approved by Animatic Con. Please note any layouts made prior to show are of course subject to change.
Additional Badges are available for $15.00 per badge. Extra badges can be bought from ConOps when you arrive for the event. Electric is free to those who need use of it, however you will be required to provide your own hookups as the hotel will not provide extension cords or surge protectors. Electric outlets are on the parameter walls and may require extension cords to reach your booth. For 10×10 center booths you will need gaff tape for the floor to run an extension cord to the booth
Hours of Operation:
This info we be added at a later date.
Cancellation Policy:
Animatic Con understand that at times issues can arise that are unforeseen and that is why we have placed the following refund guide into our contract:
6 month cancellations will be offered a 50% refund.
3 months: 25%
After 3 months, no refund will be available.
Photography & Videography:
Animatic Con will have a staff of photographers and videographers on site during the weekend. Animatic Con reserves the right to videotape and or photograph in the vendor's room for Commercial purposes.
Taxes and Licenses:
Dealer will be responsible for obtaining any licenses and or permits required by local, state and federal laws. Dealers will be responsible for ensuring they have the proper tax identification and will be responsible for paying all taxes and fees outlined by government authorities in regards to sales done via the dealer at Animatic Con.
Liability:
Animatic Con and or the Crown Plaza and its affiliates will not be responsible for injury, loss or damage that could occur to a dealer or their associates for any reason what so ever. Animatic Con shall not be liable for failure to perform its obligations under this contract due to unforeseen instances such as Acts of God or any other type of unforeseen instances not within Animatic Con's control.
Security:
Animatic Con will ensure doors are locked during non-operating hours, however the dealer is solely and fully responsible for his or her own exhibit material and should protect its exhibit against loss and or damage.
Merchandise Guidelines:
Animatic Con expects all vendors to only sell merchandise of true quality and prohibits the sale of any and all illegitimate items such as statues, plushies, bags and shirts etc.  We will ensure this is upheld by all vendors within our space. We recommend if you are not sure if your items are authentic we recommend checking for the proper logos and key identifiers that would let someone know that the item is officially licensed product.
Animatic Con prohibits the sale of food products however, we will allow the sale of such items as:
Pocky
Japanese drinks and or food.
We hold the right to ask you to shut down and vacate the booth space if items being sold are determined to be illegitimate according to proper laws and guidelines.  Animatic Con does not support the sale of such items, and if found to be selling such items a refund will not be processed.
Weapon Sale:
The sale of weapons to anyone under the age of 18 is strictly prohibited. Photo identification must be made for any sale of weapons or weapon-like objects. As a Vendor, it will be expected of you to box and tape any weapon like merchandise in non-revealing packaging.  Furthermore, any dealer selling weapon-like objects agrees by signing this contract to follow federal, state and local rules regarding the sales of weapon-like items. Dealer agrees to also post and or distribute information given to them by the convention for free in regards to weapons/adult sales.
Breach:
Animatic Con reserves the right to revoke this contract or any agreement it enters into with a vendor, if the vendor is found to be in breach of said contract with no refund given. Actions taken after revoking a contract by Animatic Con could include removal of Dealer's displays, removal and voiding a dealer badge, and or banning of dealer from any and all Animatic Con sponsored event(s), and pursuit of legal action as allowed by law.
Miscellaneous: 
Animatic Con reserves the right to refuse sales of booth space to any dealer for any reason.  If after initial acceptance Animatic Con determines to refuse booth space, notification of the refusal will be sent to the dealer's email on record. Animatic Con reserves this right to refuse to rent booth space to vendor at least 21 days before Event. Dealers that are refused will be notified and entitled to a full refund. Animatic Con reserves the right to sell booths not claimed by a dealer at opening on Friday of the event at 5pm. Dealer will not be eligible for a refund.
Status: Waitlist – Fully booked for 2019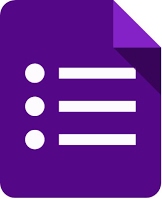 Application Link
We thank you for your interest in our event and hope to see you at Animatic Con 2019.