Animatic Con Volunteer Application Key notes:
Website: www.AnimaticCon.com
Facebook: www.facebook.com/Animaticcon
Date: July 30th – Aug 1st of 2021
Location: Holiday Inn & Suites – 4501 Eastgate Blvd, Cincinnati, OH 45245 – Phone: (513) 752-4400
Please read this so that you may know what you are volunteering for and what will be expected of you as a volunteer.
Become Staff at Animatic Con!
It's no easy feat running a cosplay show! We do our best to provide an excellent quality show for all of our attendees every year. It takes an army of eager and happy staffers to run Animatic and we thank you for your interest in making the magic happen.
Staff Requirements
Must be 16 years of age by July 29th, 2021

Must be able to work Friday through Sunday with the possibility of assisting on Thursday night.

Must work a minimum of 8 hours on Saturday of show.

Must work a total of 24 hours of the convention weekend.

All Staff will be required to sign a Code of Conduct for the convention weekend.
Staff Highlights
A free badge to Animatic Con 2021 for all three days.

We will offer a first come first serve staff suite for up to 16 volunteers, we may add rooms based on need. These rooms will be divided up by the Con Chair and Operations Manager. All staffers staying in the staff suite will be required to bring a designated potluck item or pay $20 towards the staff suite meals.

Schedule flexibility so that you may attend events that peak your interest.

Get a behind the scenes view of what it takes to put a show like this on.
Open Positions for Animatic Con 2021
Registration:

Help set the tone for the weekend by being one of the friendly faces that greets every attendee! Reg Staff will be responsible for assisting attendees with pre-registration badge pickup and purchasing badges at show. You will also be expected to answer any questions attendees may ask. We encourage you to wear your awesome cosplay while working as part of our elite Registration team.
Main Events:

Do you enjoy being center stage for all the action? Why not join our Main Events stage crew? Here you will play a key role in ensuring that the stage is set for each event that will take place center stage throughout the weekend. You will be helping to not only set up equipment but also run audio and learn a thing or two about what makes a show great! Previous experience is not required but always appreciated!

Panels:

Panel Coordinators play a major role in the weekend entertainment. Their tasks include not only ensuring the panel room is set up for the next panel but also helping to prevent panels from running over their scheduled times as well as ensuring they start on schedule. We also encourage that you take a bit and enjoy a piece of the panel to help provide feedback on the attendance and run time of all panels you observe.
Response:

Animatic's Response Team helps keep all of our guests safe throughout the weekend. As a member of the Response team you will be tasked to help monitor the con floor to help prevent any potential issues or threats, while helping to ensure guests are following the safety regulations and policies. Our Response team also works around the clock as a team, so you could potentially even just work overnight so that you can enjoy the con itself during the day.
Animatic Runners (Gophering):

Never staffed a convention before? Fear not! We recommend starting out as one of our elite Animatic Runners (AR). AR's are only expected to work 4 hours each day of the convention. As a runner , you will work closely with our Con Ops team. You will need to report to Ops  at the beginning of your shift and will remain in contact with the Operations Manager during your entire shift. This will also get you $10.00 back on your badge at end of show!
Become part of the Animatic Crew today!
Sign up at the link below:
Status: Open for 2021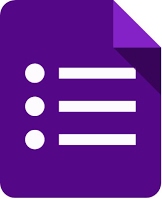 Application Link (Click the blue page file)
We thank you for your interest and hope to see you at Animatic Con 2021!