Below are Animatic Con's 2019 Artist Alley Guidelines and Rules
Introduction:
Thank you for your interest in becoming an Artist for Animatic Con's Artist Alley. Listed below is a set of rules and guidelines for those who are accepted into Animatic Con's Artist Alley. By submitting an application for space it is understood you agree to abide by the regulations and rules set forth here.
It is up to the artist to ensure their items are safe and secure. Should we have enough volunteers show up to help out at the show we will do our best to consistently watch the area but we cannot at this time ensure that would happen. So please plan accordingly.
Website: www.AnimaticCon.com
Facebook: www.facebook.com/Animaticcon
(Feel free to like our facebook page as we will start promoting our Vendors and Artists once all spaces are claimed).
Date: March 22-24th, 2019
Location: Holiday Inn & Suites – 4501 Eastgate Blvd, Cincinnati, OH 45245 – Phone: (513) 752-4400
Note: To book your room with the Animatic Con room rate you must let the hotel know you are coming for Animatic Con.
Pricing
Artist Alley Booth – $100.00 per booth; must be paid within 21 days of being accepted into the Artist Alley.
Booth: space includes: One 6ft half table ( depending on how many tables the hotel will have available we may see about putting two tables together to make it a full 6ft table), 2 chairs, 2 Artist Badges. Please note there is a maximum of 1 table per Artist.
Extra badges can be purchased for $15.00 each when you pick your badge up at ConOps On Friday morning.
Artist Alley Hours:
This info we be added at a later date.
Badges:
Animatic Con Artist Badges will be available for pickup at the Convention operations department. Badges must be worn at all times while conducting sales. We will try and limit only those with artist badges and select staff will have access to the Artist's Alley during Artist's set up hours. After hours, while Artist Alley is closed we request that you do not access the tables for any reason. This is a security measure to help prevent theft or other problems since the area is not secured or patrolled. Any person found lurking around a table may be removed from the convention at our discretion. Should an emergency arise where you need to access your table, you must inform ConOps and wait until they get Security to okay your using the area.
Booth Space:
Animatic Con has taken the appropriate actions to map out each vendor space, with that in mind we ask that no artist attempt to expand a space that has been provided to them. If there are any questions in regards to your space we ask that you please speak to our Vendor/Artists head who you will meet at the show. We also ask that you please refrain from altering the setup of the tables in the hall in any way without permission from Animatic Con. The Hall is set up in a manner that must meet the fire code regulations set forth for the space. Please do not hang anything on the hotel room walls to prevent any possible damage that may occur.
Please refrain from using items such as scotch tape, masking tape, painters tape or thumbtacks to mount a device or item.
The Crown Plaza Hotel does offer internet to its guests who are staying in the hotel free of charge.
Artist acknowledges that sales of merchandise outside of the appointed area are in breach of this contract unless previous written arrangements have been made with Animatic Con.
Allowable Merchandise:
All merchandise should be handmade. If you have question about if you qualify please e-mail Brent.Filipkowski@animaticcon.com
All art should be of handmade quality and/or Fan made. Please note that if you are using a copywritten piece as fan art and it is brought to the attention of Animatic Con you will be asked to remove the piece from the show and/or vacate the booth.
The sale of any food products is prohibited within the convention space.
We also ask that you only display art that is age appropriate as we do tend to have children who attend our shows. You may sell more adult styled artwork but it cannot be displayed at your booth for general viewing.
Cancellation:
Animatic Con understand that at times issues can arise that are unforeseen and that is why we have placed the following refund guide into our contract:
6 month cancellations will be offered a 50% refund.
3 months: 25%
After 3 months no refund will be available.
Photography & Videography:
Animatic Con reserves the right to videotape or photograph in the Artist Alley for commercial purposes.
Taxes and Licenses
Taxes and Licenses Artists will be responsible for obtaining any licenses, permits, or approvals required under local, state, and federal laws applicable to their activities at Animatic Con. Artists will be responsible for obtaining any tax identification numbers and paying all taxes, license fees, and any charges that will come due to any governmental authority in connection with their activity at Animatic Con.
Liability:
Animatic Con, Crown Plaza Hotel, nor any of their representatives are responsible for any injury, loss or damage that may occur to the artist or to the artist's associates or property. The artist shall obtain, at their own expense, adequate insurance against such injury, loss, or damage. Animatic Con shall not be liable for failure to perform its obligations under this contract as a result of strikes, riots, acts of God, or any other cause not within the control of Animatic Con.
Security:
The Artist is solely responsible for their materials. Animatic Con is not liable for loss or damages. Animatic Con will do its best to help secure the area but it will be the responsibility of the artist to secure any valuable items.
Breach:
Animatic Con reserves the right to revoke this contract or any agreement in the event the artist is found to be in breach of contract. Actions taken after revoking a contract by Animatic Con may include: -Removal of artist's displays from Artist Alley -Removal, confiscation and voiding of artist's badges -Ban of artist from any Animatic Con sponsored event. -Pursuit of legal action as allowed by law.
Misc. Policy
Animatic Con reserves the right to refuse sale of booth space to any person or company for any reason deemed appropriate by Animatic Con. Notification of such refusal will be available in writing. Animatic Con reserves the right to refuse to rent booth space to persons at least 21 days before the initial event. Artists that are refused will be notified and entitled to a full refund.
Animatic Con reserves the right to re-arrange space and locations of booths as necessary. Animatic Con reserves the right to sell booths not claimed by 5PM on Friday. Artist will not be eligible for a refund.
Status: Waitlist – Fully booked for 2019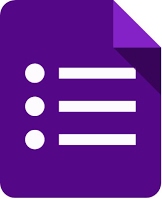 Application Link
We thank you for your interest in our event and hope to see you at Animatic Con 2019.