Animatic Con Volunteer Application Key notes:
Website: www.AnimaticCon.com
Facebook: www.facebook.com/Animaticcon
Date: March 16-18th, 2018
Location: Blue Ash Crown Plaza Hotel
Please read this so that you may know what you are volunteering for and what will be expected of you as a volunteer.
Thank you for your interest in becoming a volunteer for Animatic Con. We take great pride in our volunteers and love working with new people. Before you fill out the application to join us we ask that you read over a few detailed guidelines and other information that we feel you should know before deciding to join our team.
Animatic Con is an event unlike many others. We strive to raise awareness for autism as well as working together to raise funds to help families and children in our communities with autism. It is because we are considered a charity event and do not actually profit from our event that we must point a few things out that have recently changed.
As a member of our Volunteer team you will be given free admission into all Animatic Con Events that you are volunteering for.
Hotel Rooms
Because we are a charity event we will not be able to cover the costs of hotel rooms. Therefore we will have a staff signup sheet and will allow 6 people per staff room. The cost to stay in the staff room will be 40.00 per person. (Please note: you are not required to be in a staff room).
Below is list of requirements one must meet in order to become a Volunteer for Animatic Con:
Volunteer must be at least 18 years in age, however we will view all applications and may consider any minor who wishes to apply. (minors will have standards that they must follow should they be accepted onto our staff).
Must have valid I.D. which must be shown to con operations when checking in to pick up badge.
Must be willing to volunteer up to 4 or more hours of their time per day to assist in the running of the event(s).
Must have own method of transportation to and from the event as we will not be able to provide transportation to and from the event typically.
Below are a few guidelines we ask all our volunteers to keep in mind while working with our show.
Always remember that your mood will help in setting the mood for Animatic Con, you are considered one of the faces for what Animatic Con is and what it does.
While Animatic Con has a group of Volunteers who help assist in the safety of its attendees and other volunteers we want to make sure it is known that every member who volunteers also plays a key role in ensuring the safety of our attendees and volunteers as well.
As part of Animatic Con you have the chance to be involved with many different departments. Here is a list of the Departments we currently offer Volunteers to be involved in:
Con Operations
As a member of con operations you will be part of the heart of what keeps Animatic Con going onsite. Duties for this department include but are not limited to filing paperwork, handling guest/vendor/artist check in. Assisting other departments with any issues that are not needed to be escalated to a founder.
Main Events
As a member of main events you have the chance to be part of the action, as this is one of the main features to Animatic Con. Here concerts, panels, Cosplay contest and dances take place. As part of this team your duties will range from helping set up room to proper layout for upcoming event. We prefer you have some knowledge about audio and video setups when staffing this department.
Panels
As a member of our panels team you will be responsible for ensuring panel rooms are set up as they should be for the upcoming panel. You will ensure panels start on time and end on time as well. You are part of the puzzle that makes fans love attending panels.
Animatic Response
As a member of our Animatic Response, you will be tasked with helping to ensure the safety of our guests and attendees via patrolling the event space and responding to any issues as needed. You are a key role in attendees' happiness, it is because of you they feel safe.
Game Room (when needed)
As a member of this department you will be tasked with helping set up our game room to also patrolling the room to ensure no one is stealing and or placing food or drink on or near the equipment. We ask that you have knowledge on how to run a tournament for this department. Also please note there is a chance we will not actually need volunteers for our game room depending who we contract in. Should this happen we will ask that you change your response at that time.
Build Team
The Build team is tasked with ensuring all rooms are constantly set to the proper setup and ready to have events take place. Your primary task will be to verify a room is set in proper format and all needs for that event have been taken care of.
Animatic I.T. Department
The I.T. department will work within our Main Events area and handle all audio/visual requests such as but not limited to: checking out and hooking up projectors, projector adapters and or cables.
Apply for Staff position here, via Google Forms: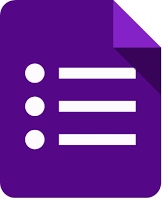 Staff Application
Thank you!