Welcome and thank you for your interest in being an Animatic Con 2019 Panelist!
Website: www.AnimaticCon.com
Facebook: www.facebook.com/Animaticcon
Date: March 22-24th, 2019
Location: Holiday Inn Eastgate
Please submit all your sessions (panels and/or workshops) using this form. Submitting this form does not mean your session is accepted, but is under consideration.
Presenters must provide at least 3 hours of content to receive a compensated weekend badge, simply submitting 3 hours of content does not guarantee all submissions will be approved. Badges will only be provided to the Lead panelist plus one co-panelist.
Submission Deadline is December 15th, 2018
Panels will be reviewed, and if accepted, scheduled first. Please allow a few weeks after the Deadline for the official decision to arrive via email.
For any questions or concerns about panels please email panels.animaticcon@gmail.com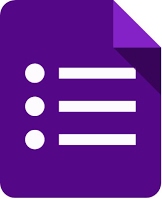 Panelist Session Application
We can't wait to see you at Animatic Con 2019, thank you!