UPDATE 2/05/2019 – We are sad to report that Ginoza Cosplay will not be able to join us this year at Animatic Con due to scheduling conflicts. We hope she can join us in the future.
Guest Announcement: Please help us welcome Brittani Ginoza to our 2019 Guest list!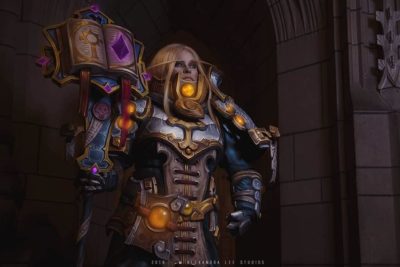 Brittani Ginoza is a cosplayer and prop maker from Columbus, Ohio. She is well known for her eye-catching painting style and detailed costume construction.
Brittani loves to compete and has even represented the United States twice in cosplay competitions. When she is not constructing big armor builds, you can find her talking shop with other cosplayers.