is a cosplayer and prop maker from Columbus ohio. She is well known for her eye-catching painting style and detailed costume construction.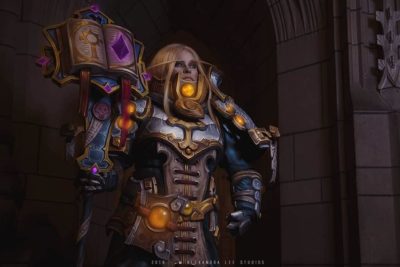 Brittani loves to compete and has even represented the United States twice in cosplay competitions. When she is not constructing big armor builds, you can find her talking shop with other cosplayers.
For her, the best thing about cosplay is learning new skills with every project, being with friends, and having fun doing it.
For more of Brittani's work visit: